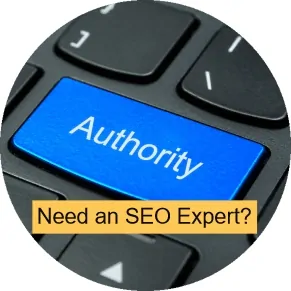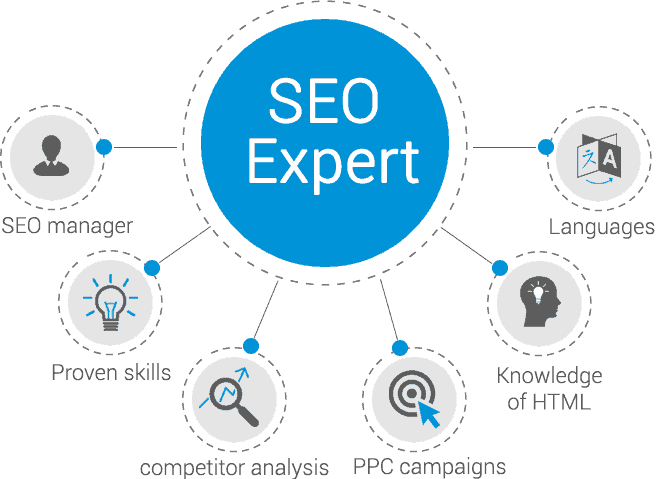 Once upon a time, companies solely relied on television advertisements and billboards to actively make sales. Unfortunately, these advertising methods were limited to larger companies that could afford such boisterous advertising. The internet has revolutionized advertising methods, however, and now even the smallest companies can stand a chance of being recognized in a crowd of online jumbles – as long as their SEO Orlando is taken care of!
Orlando, FL, is one of the most frequented cities in the state – even the country. The city is full of various tourist attractions, fast-paced daily life, and an incredibly large number of businesses. Every year, thousands of potential entrepreneurs travel to Orlando in the hopes of starting down a prosperous road for their business dreams.
The internet has created an outlet for an overcrowded marketplace where there are endless options for consumers to sort through. News, releases, and launches are now available instantly to consumers all over the world, and shopping has never been more convenient.
This is where Orlando SEO consultants come in.
SEO Marketing – What is it?
Search engine optimization, or SEO, is largely an umbrella term that includes a range of different marketing strategies. The end result of these different encompassed strategies is an increase in the search engine result rankings for a website. However, identifying the proper strategy for your individual business model is crucial.
Why Orlando SEO Specifically?
Because Orlando is such a hotbed for tourism, culture, and education, the melting pot of companies calling the city home can make it difficult to stand out and for the ideal customer base to find your business.
In order to thrive in this area, you need to show these potential customers and investors that you are here and to stand out from the online crowd.
Besides the newly developed businesses that are constantly popping up across the city, you are also competing with the larger companies that have held a presence there for years. Local SEO becomes vital in this aspect.
Consumers in the area are buying, reviewing, and researching products online all the time. Having a solid local SEO ranking means that your product has successfully made it to the front line and is being viewed and not just hidden amongst the rest.
Our Local SEO Orlando Solutions
• Web Design that Boosts Your Rankings
The majority of computer owners, tablet users, and smart cell phone owners search the internet for local goods and services, which is exactly what you have to offer them. However, they're only going to find the huge corporations if your website isn't properly designed.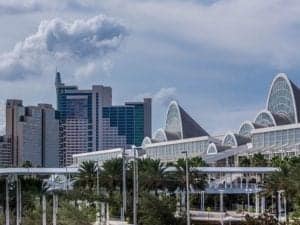 An Orlando SEO expert can ensure that everything down to the smallest keyword is working to assist the overall website ranking for your company.
• Comprehensive & Customized SEO Strategies
At Online Marketing Gorilla, our link building, PPC, keyword optimization, website design, and press coverage is unparalleled. Our tactics will actively work to increase the site traffic your site receives, increasing potential revenue and search engine ranking.
The key is to use specifically tailored strategies that are designed specifically for your business – this will produce the best possible results in the long term.
• Delivery of First Page Results
Being one of the first businesses to be listed in a ranking list by a major search engine like Google is crucial because that first initial cluster of results is basically all that the user will look at. Who really looks past their first one or two clicks if they find generally what they are looking for?
This is why you want to be a part of the initial search results – if you aren't being ranked here, then people aren't finding you, which means you aren't making money.
Online Marketing Gorilla specializes in reviews, backlinks, and citations, which are all key factors that highly contribute to the success of your search engine ranking.
On Being an SEO Expert
Having said all of the above, I think the concept of being an SEO expert is a bit overrated. I say this because what has worked traditionally or, let's say, two years ago, may not work quite the same today. I believe that what makes someone an expert in our industry is the ability to quickly assimilate and learn new concepts and execute on those concepts.
The other thing that may persuade you to consider someone an expert is his or her track record in the industry.
A Personal Example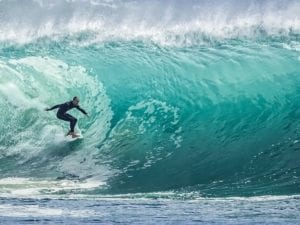 Recently I had a company approach me who mentioned that they are "completely over it" with their digital marketing consultants. They had a major problem. (To maintain the client's privacy, I won't reveal their name here. If you and I end up having a conversation, I am happy to reveal that on a confidential level.)
This company is quite large in the surf industry and makes most of its retail sales online. They came to me because they had created a webpage before the manufacturer had released a brand-new surf product. Quickly they ranked on the first page of the search engines for queries related to that product. The manufacturer contacted them and asked them to remove the page because they were not at the launch phase yet.
When they approached me, they were concerned because, although quite a bit of time had passed since they created and removed the page and the product had been released to the public, they were unable to rank for that particular search phrase again.
When I looked under the hood of their website, I discovered they had deleted the page that originally ranked for the search term. They never created 301 Redirects to their homepage or to any other page for that matter. When they created the new page, they used a different slug. (Slug is the end part of a permalink, also known as a URL, for a particular page of the website.)
I guessed this confused the crawler. The algorithm simply threw up its proverbial hands and said: "we don't know what you want to do!"
I recommended they go back and create a 301 Redirect from the old page to the new page and make some significant tweaks to the SEO structure on the new page.
The result was that in a few weeks they began to reign for search. Today they are now on page one of Google. They have since come back and asked me to look at other things for them as well.
A Flag in the Wind
I believe what makes an expert in our industry is the ability to think on one's feet. There are so many aspects of what could have been going on as to why they were not ranking for that particular search phrase.
One of my Digital Marketing coaches told me years ago that doing search engine optimization is a bit like playing poker with someone who has to show you their hand. The reason I say it that way is that Google tells us at any given moment which of the sites it prefers for a particular search term.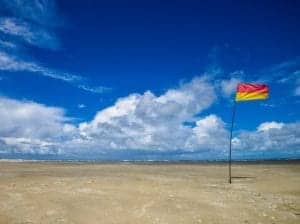 If we know where to look, we can reverse-engineer certain aspects of the Google algorithm, and this enables us to rank with the top ranking pages.
While no one knows the search algorithms and exactly how they work, as experts in the industry we can look at specific factors to determine what is most likely going on.
It's a bit like hanging a flag in the wind to determine the direction of the wind. However, with search engine algorithms, it's much more complex. We have the equivalent of over 500 flags hanging in the wind to determine what influences which areas and how sites are ranking at any given moment.
Here Today, Changed Tomorrow
The reality is that even if I become an expert at today's algorithm if the search engines change their algorithms tomorrow, my knowledge is now obsolete.
While many factors remain somewhat consistent, the landscape is continually changing for digital marketers.
It is clear to me that what worked last week may not work this week.
I believe that the true mark of an expert in our industry is the ability to recognize that there are no experts. We are always learning. We have become expert learners at what is shifting and changing in our digital environment. However, the secret sauce is elusive. No one knows completely what the better formula is even if they are having success right now.
Over the years I have done a lot of testing myself. I have watched websites that I've created rise and fall with the changing of algorithms and I've had control sites to prove what has been moving and what is influencing websites.
I have run my own tests on creating websites and purposefully not added backlinks or I've isolated certain variables that have become a staple in our industry as an absolute ranking factor.
What I have discovered is that for as many rules as you can create based on the information that is mainstream in our industry, there are exceptions to those rules. The idea of IFTTT (If This Then That) is absolutely true as it pertains to the algorithms that govern the search engines.
SEO Expertise is About Always Learning
So what makes me an expert? I believe what makes me an expert is my commitment to learning. I have written a book on SEO for businesses and shared some of what I've learned that is making a difference today.
I recognize the futility in considering my knowledge base to be absolute or complete.
However, I have become quite astute in being able to make quick changes once I notice search engine volatility.
One major factor to always consider is your competition. I believe that in order to be successful online, you must allocate the resources, budget and time to make your website the best user experience possible.
While search engine optimization may get you to the top, in addition to other important factors, having great quality, unique content, and enhanced user experience will keep you there.
Give Us a Call Today!
In addition to providing leading Orlando SEO tactics, the Online Marketing Gorilla team prides itself in using efficient practices that we believe will better the industry overall. We are constantly developing and researching newer and better methods of optimization to more efficiently get your business to the forefront of the intended market.
Our experienced experts are happy to consult with you and build an individualized website plan to help your company succeed. Call us today!
Orlando SEO Agency Reviews:
SEO Services Consultants Results Comments from Orlando Clients
Looking for an Orlando SEO Expert? -See what others are saying – SEO Expert in Orlando Experience – Yelp Review: Results do not lie! I own and operate a local auto detailing business in the area. I reached out to Paul to see what I could do to bring more traffic to my business. Business was kind of slow, and we weren't really seen on Google or other places. After he reviewed my website, and helped fix our ranking on Google, we've had a lot of customer inquiries, and more traffic was brought to the website! He's my go to for this type of stuff, and it works way better than paying for ads that no one cares about. He really know's what he's doing, does a great job, and is very easy to talk to! Highly recommend his services!! -Alan C.